Day 3 is a very exciting day as we get to see two teams qualify into the playoffs by winning the Swiss bracket 3-0, but sadly we'll also lose 2 teams today. Let's check out the matches!
Nordavind 0-2 KOVA
The first match was a 0-2 match that saw the European side of Nordavind taking on the Finnish team of KOVA, and after a very quick match, the result was determined quite easily. KOVA took a convincing 2-0 and thus eliminate Nordavind from the Main Swiss stage. The first map concluded with a 16-3 dominant win on Train, and Inferno fell 16-10 to give KOVA the 2-0, and allowing Nordavind only a mere 13 rounds. Uli was the star of the show in this match, as he grabbed 6 opening kills across the series and ended with a 94.7 ADR rating.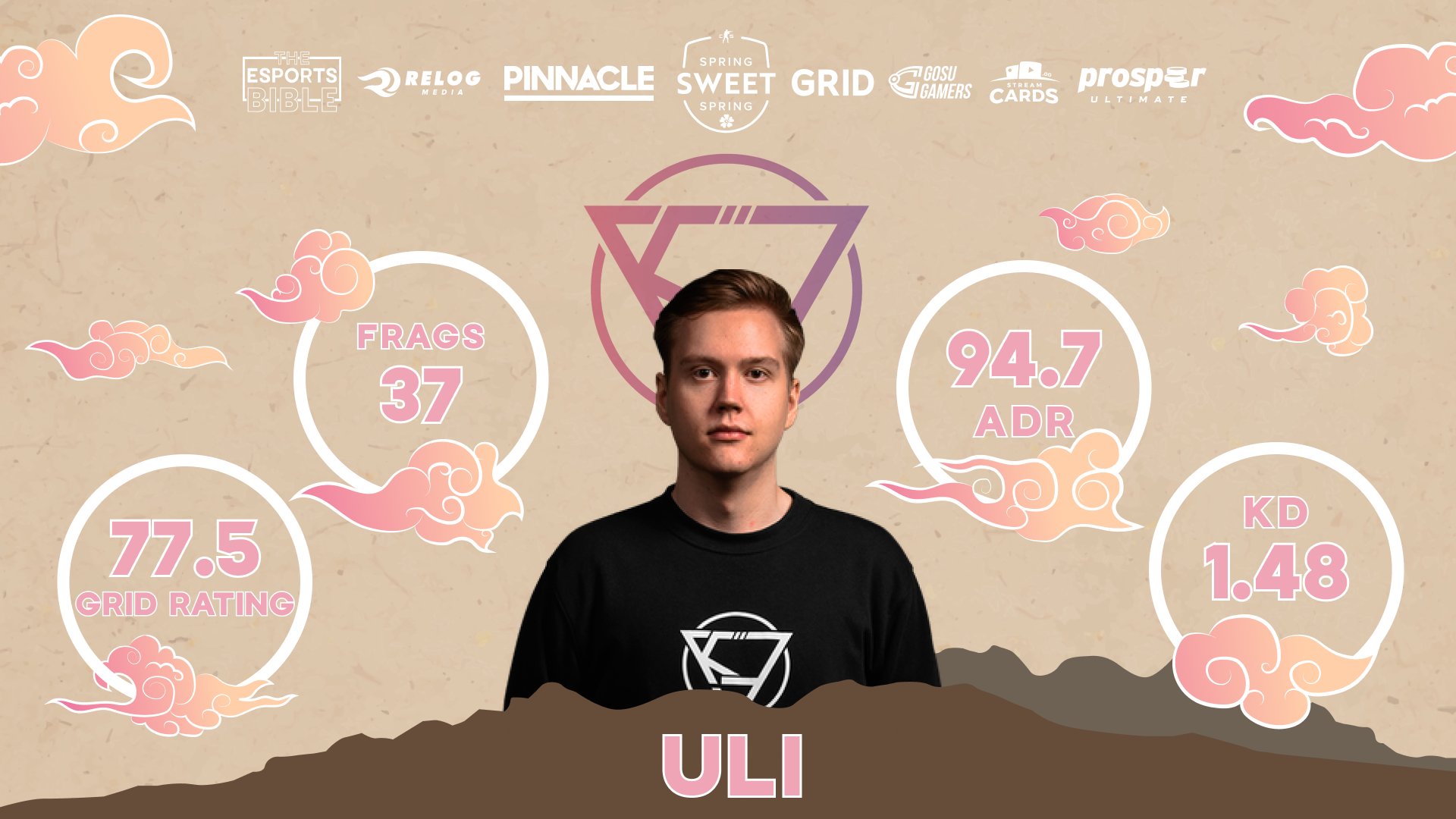 Lyngby Vikings 1-2 GamerLegion
This match was a different style than the one previous as GamerLegion had to endure a three-map slog before they could be crowned victors of this series. The first map ended in Round 29 as Lyngby Vikings took Inferno under their belt with a 16-13. GamerLegion battled in the second map of Vertigo and took it to an insane triple overtime brawl which finally concluded with a 25-23 score to send us to the third map. This was Nuke, and the Vikings couldn't keep the energy as they suffered a 16-11 defeat. eraa stayed calm and composed through this series as he was able to stay consistent throughout, ending the match with 85 kills.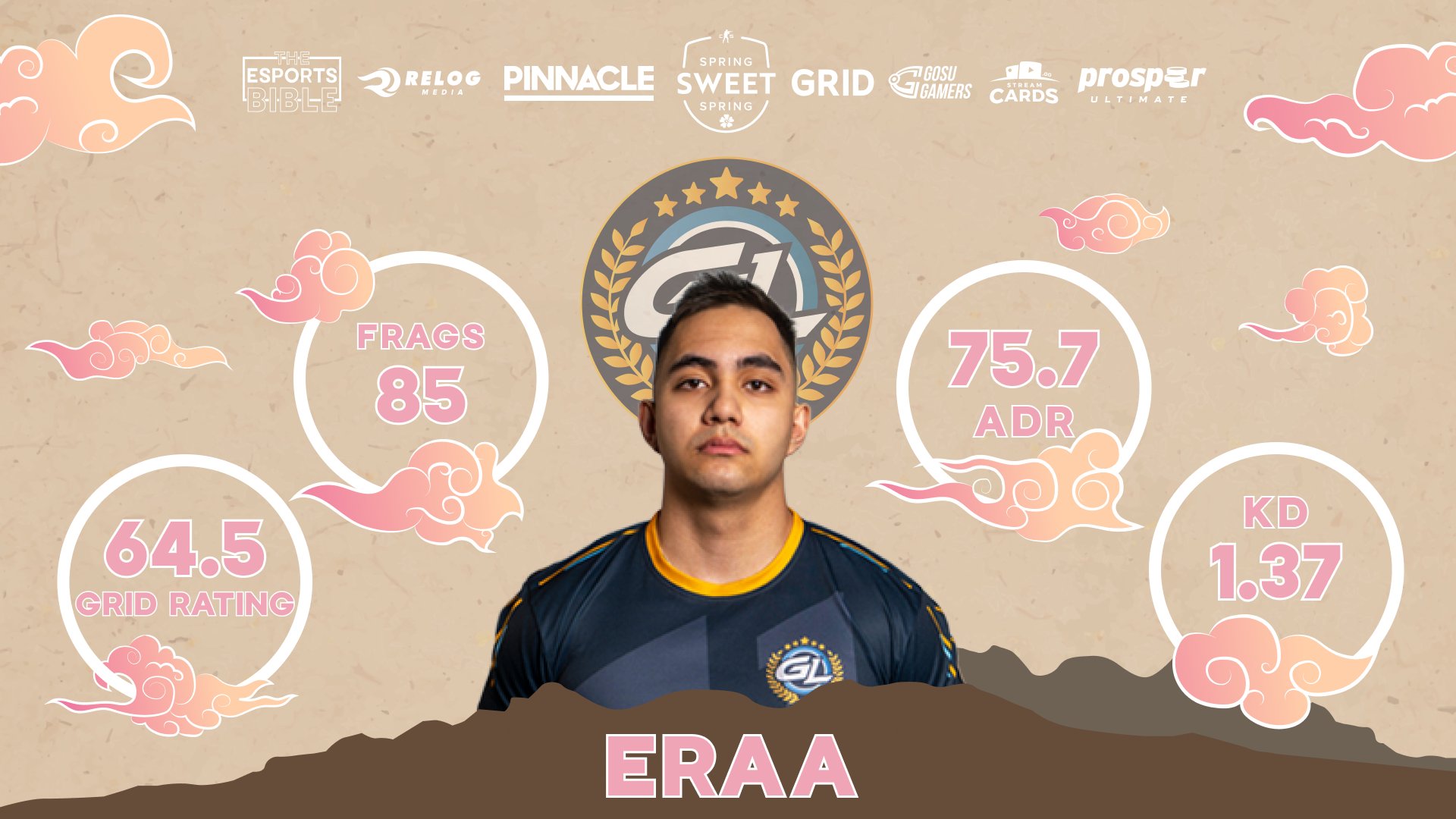 HAVU 2-0 Endpoint
After what was quite a rough start to the week for HAVU after losing to 100PG in the opening round, and getting a narrow victory against GamerLegion yesterday, there was some clarity present in today's match as they were able to take down the UK side of Endpoint in a relatively comfortable 2-0 compared to the other matches. The first map ended 16-13 while the second fell even quicker at 16-11. Aerial guided his team to a safe and secure landing as he finished the match with a solid 96.2 ADR to see HAVU advance up to a 2-1 score in the overall Swiss bracket, meaning just one more win sends them into the playoffs.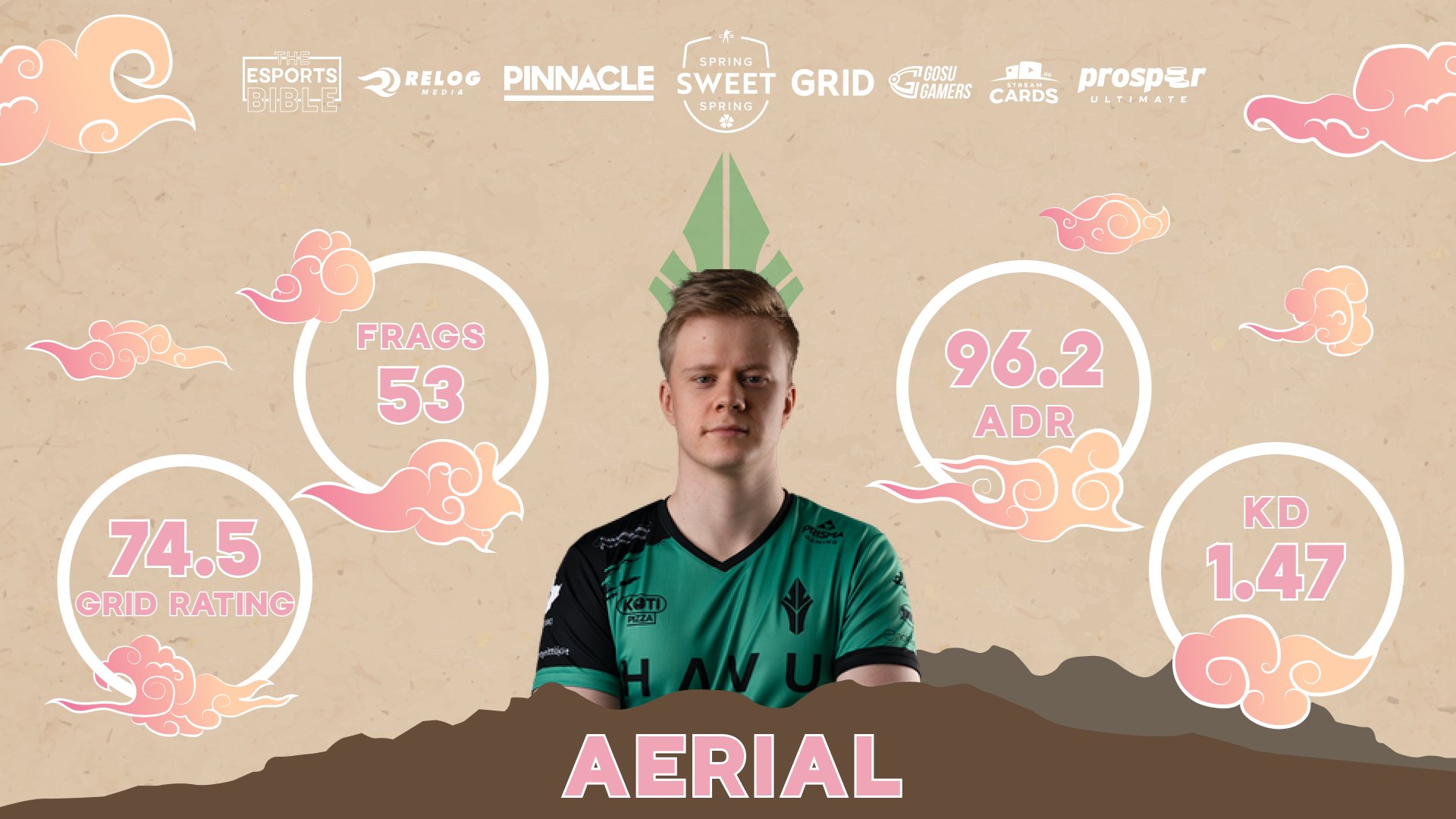 Entropiq 2-1 Copenhagen Flames
This match wasn't expected to be as competitive as it was but all three maps were used in this series as Entropiq narrowly missed out on closing a 2-0 result. The Flames fought hard on Map 2 to ensure that they got the win 16-14 and forced out the third map but it wasn't enough as the Russian side finally ended things with a 16-10 to finish. NickelBack picks up one of his first MVP awards in Spring Sweet Spring #2 as he finished at the top of the leaderboard with a comfortable 73 kills and a 92.9 ADR. This sees Entropiq at least advancing into the 2-1 bracket in the Main Swiss stage with a chance to make it into the playoffs in tomorrow's game.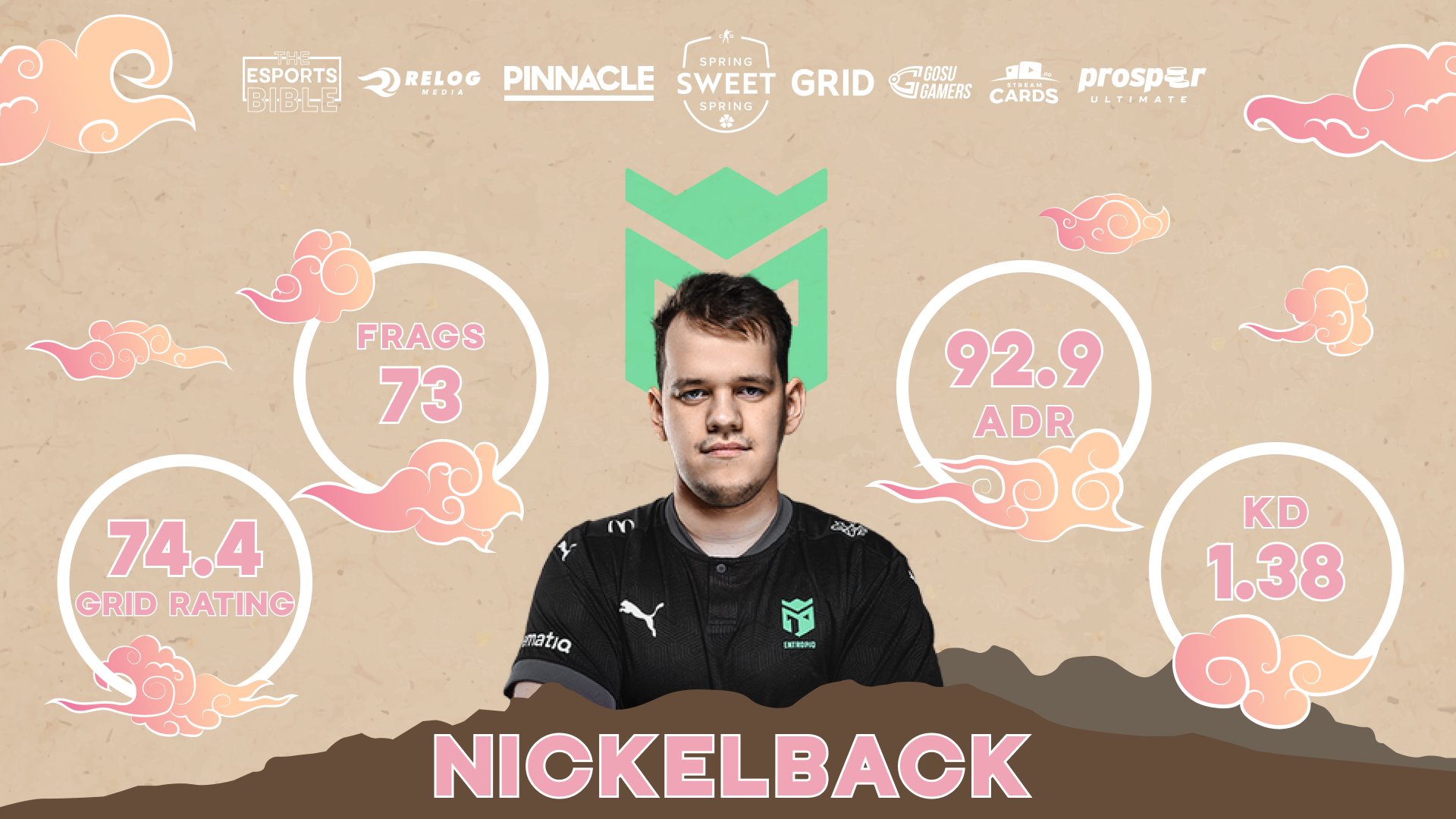 Dignitas 2-1 SKADE

What an exciting ride! Dignitas (#23 in the World ranking) defeated SKADE (#19) 2-1 in the 3rd round of the Main Swiss stage. The Swedish squad entered this fight in a fierce & successful way but after M1 they experienced a small hiccup. However they managed to restore their energy before the decider. They scored 16-12 on M3 which resulted in a beautiful victory. f0rest was definitely a man with the plan during this one. He had 11 ak47 kills out of a total of 11 kills in the last 7 rounds. Well done!




AGO 2-0 Izako Boars

This series was as short & sweet as possible. After yesterday's loss, AGO went straight for the victory. They served us a delicious 2-0 action by taking down their opponents with no sweat. Especially on M1 where they defeated them 16-2. snatchie finished the game with the most AWP kills (24) and the best rating 2.0 (1.43). We would also like to give some shout out to his teammate F1KU who amazed us with his 8 double kills performed on Train.




Fiend 2-0 100PG

Fiend are definitely not joking around. They simply keep winning! No wonder that this Bulgarian roster is currently peaking at #15. Today they defeated 100PG 2-0 by scoring 16-5 on Mirage and 16-8 on Dust2. h4rn had both the most first (12) and AWP (32) kills of them all while dream3r ended up with some insane ADR (105.1). We have to admit that we are very excited to see more of Fiend in the upcoming days.




1WIN – Wisla Krakow
FF