Let's move onto the next day of the Swiss Stage here in the Pinnacle Cup II, and with four games ahead of us, there's plenty of action!
AGO 2-1 TeamOne
Sadly this game had a bit of an abrupt ending as the series went into a 1-1 scoreline, with each team sharing one map each. Unfortunately, for TeamOne, they had ESL commitments to fulfill and had to forfeit the final map of the series, which gave AGO the 2-1 victory. snatchie was the best player across the two maps we witnessed, as he collected 42 kills during the two games.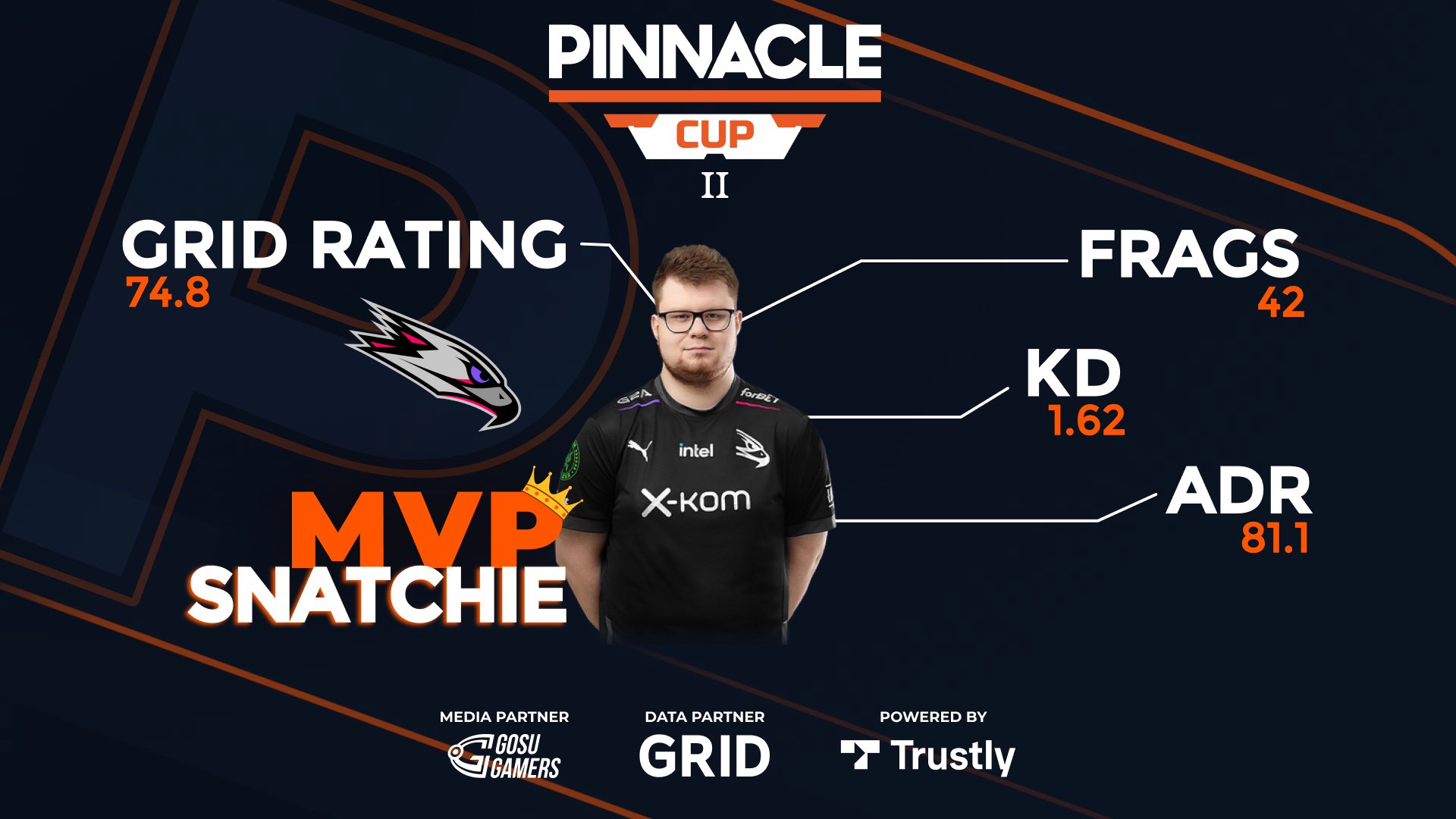 100PG 1-2 Copenhagen Flames
This series started out with an immense battle of overtime in the first map of Inferno, with the Flames taking it under their belt with a 19-17 result, however, from there the 100PG side were able to seal the second map more convincingly, securing a 16-8 on Nuke. Coming down to Ancient, though, the Flames breezed home with a 16-4 result to shut the series down. Zyphon stood strong during this match, as he ended the series with an 87.8 ADR rating.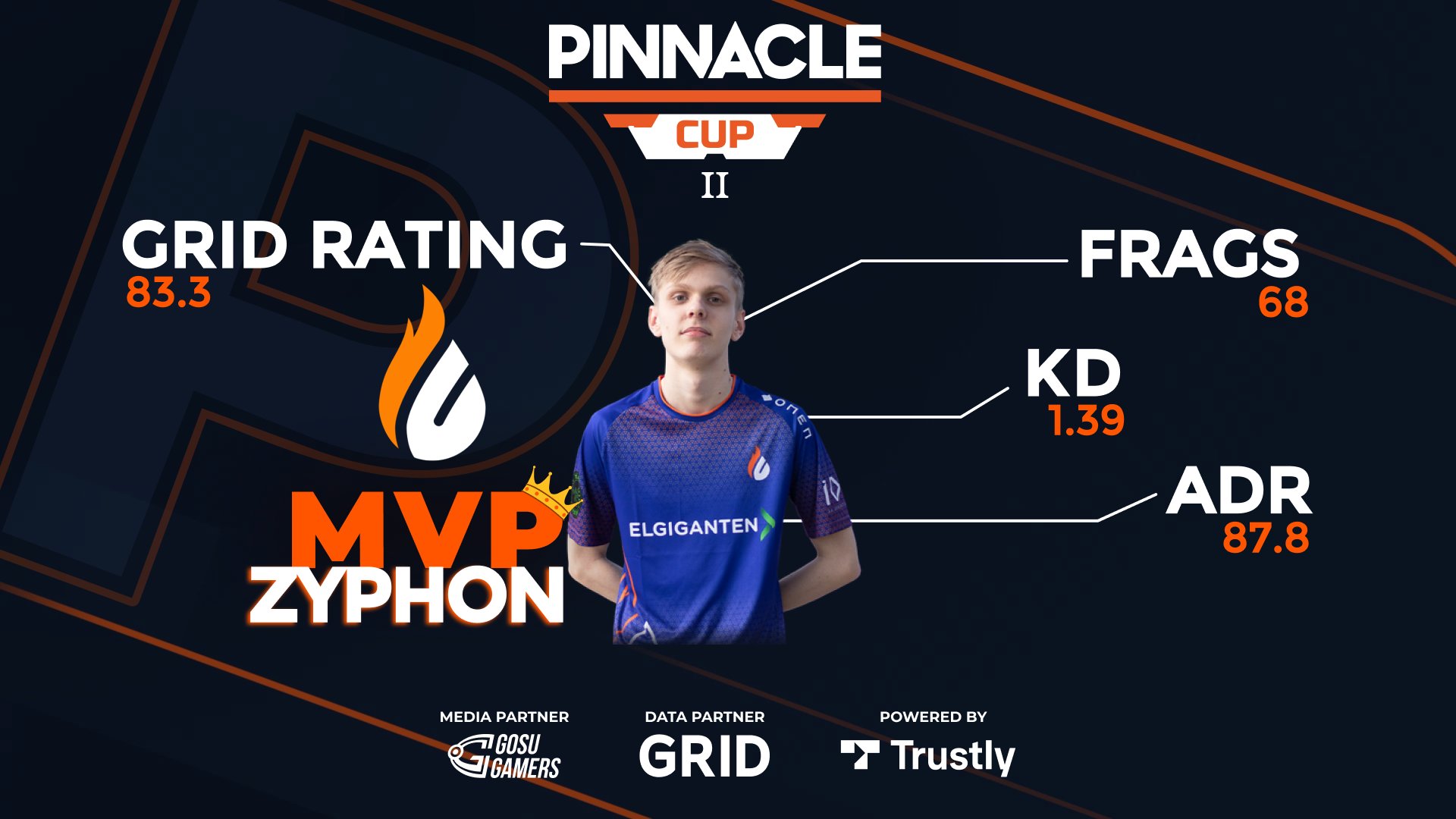 DBL PONEY 1-2 Entropiq
As expected, the French side of DBL PONEY gave Entropiq a good run for their money as they were able to make it to a third map in the series, but from there it was Entropiq who were able to close it down, after taking the final map with a 16-6 result. Their 16-4 on Vertigo on the map prior didn't seem to affect them but it was definitely a shocker to the system. Of course, it's El1an who picks up the MVP award after he ended the series with 59 kills.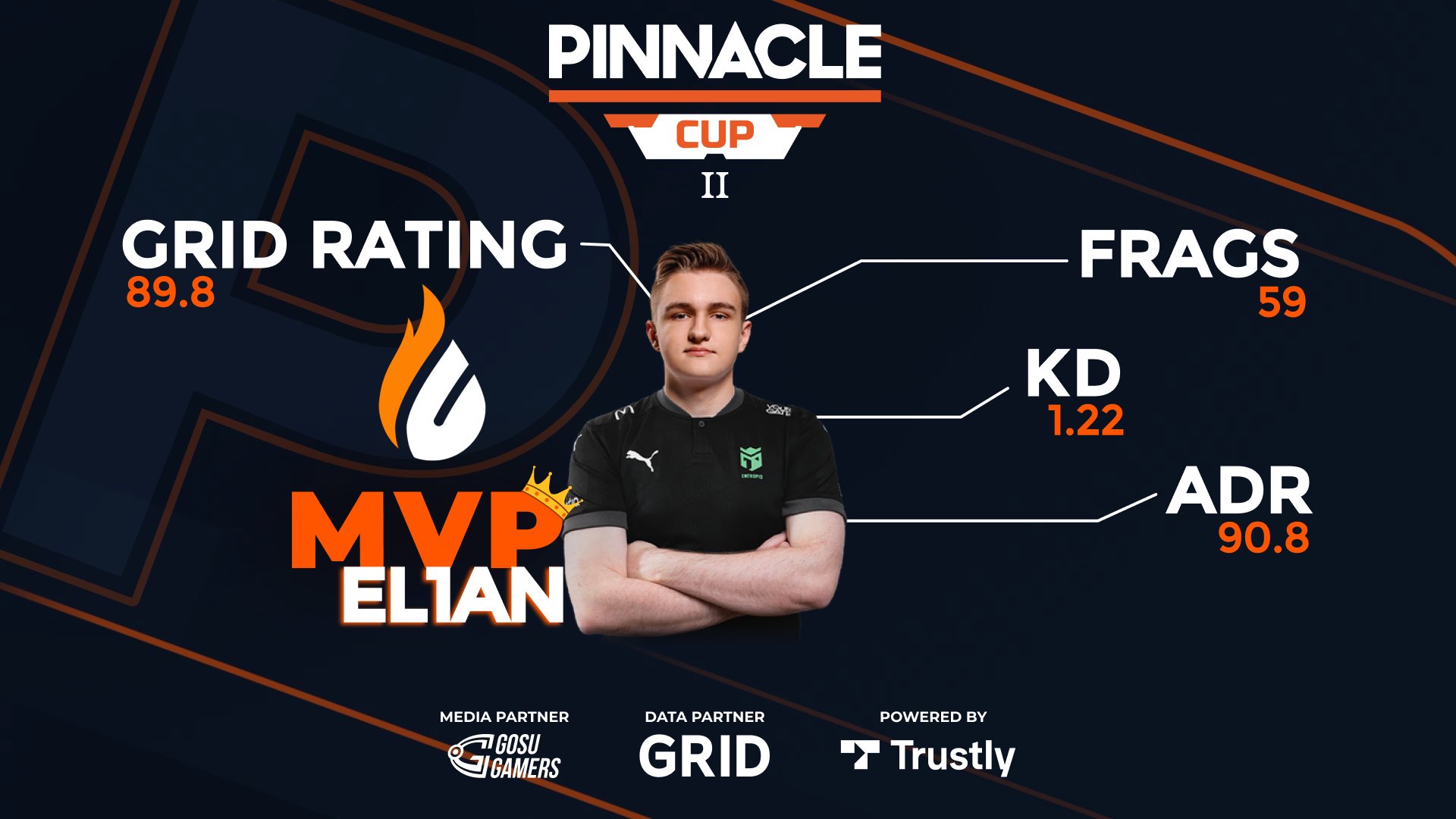 HAVU 2-0 Fiend
The last match of the day saw quite the quick ending compared to other results as the Finnish team of HAVU were able to take a convincing 2-0 over the Bulgarian outfit of Fiend. It was a scary game due to Fiend's lack of rounds, they were only able to pick up 15 rounds across the series, showing just how dominant HAVU was during this match. Aerial was able to pick up the MVP award as he finished the match with an impressive 1.95 KD.