It's the fourth day of Pinnacle Cup II, Swiss Stage action so let's not hang around and get straight into the matches!
Sinners 2-0 Fiend
The day started out with a very close first map between Sinners and Fiend which went into double overtime before Sinners were able to close out the win 22-20 and head into the second map which they were able to finish off much quicker, with a 16-7 result. beastik was the one to top the server as he ended the match with a convincing 51 kills.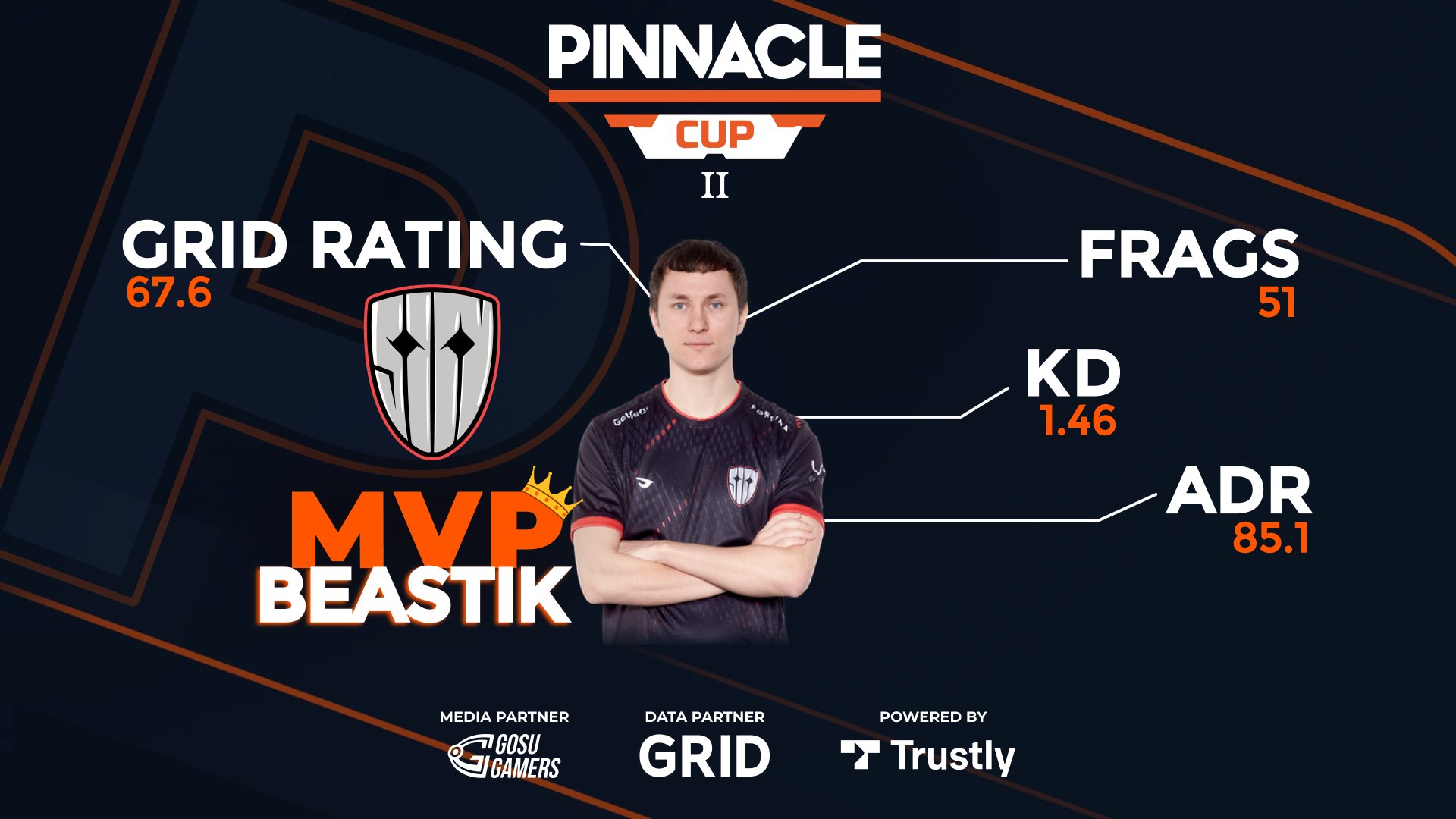 Lyngby Vikings 0-2 ENCE
Continuing with the same pattern as the previous match, another 2-0 was witnessed, this time with the European team of ENCE being able to dismantle the Danes of Lyngby Vikings. This game flew by much quicker than the first, as the Vikings were only able to win 20 rounds during the series. Spinx had an impressive performance, as he picked up a solid 97 ADR to end the match.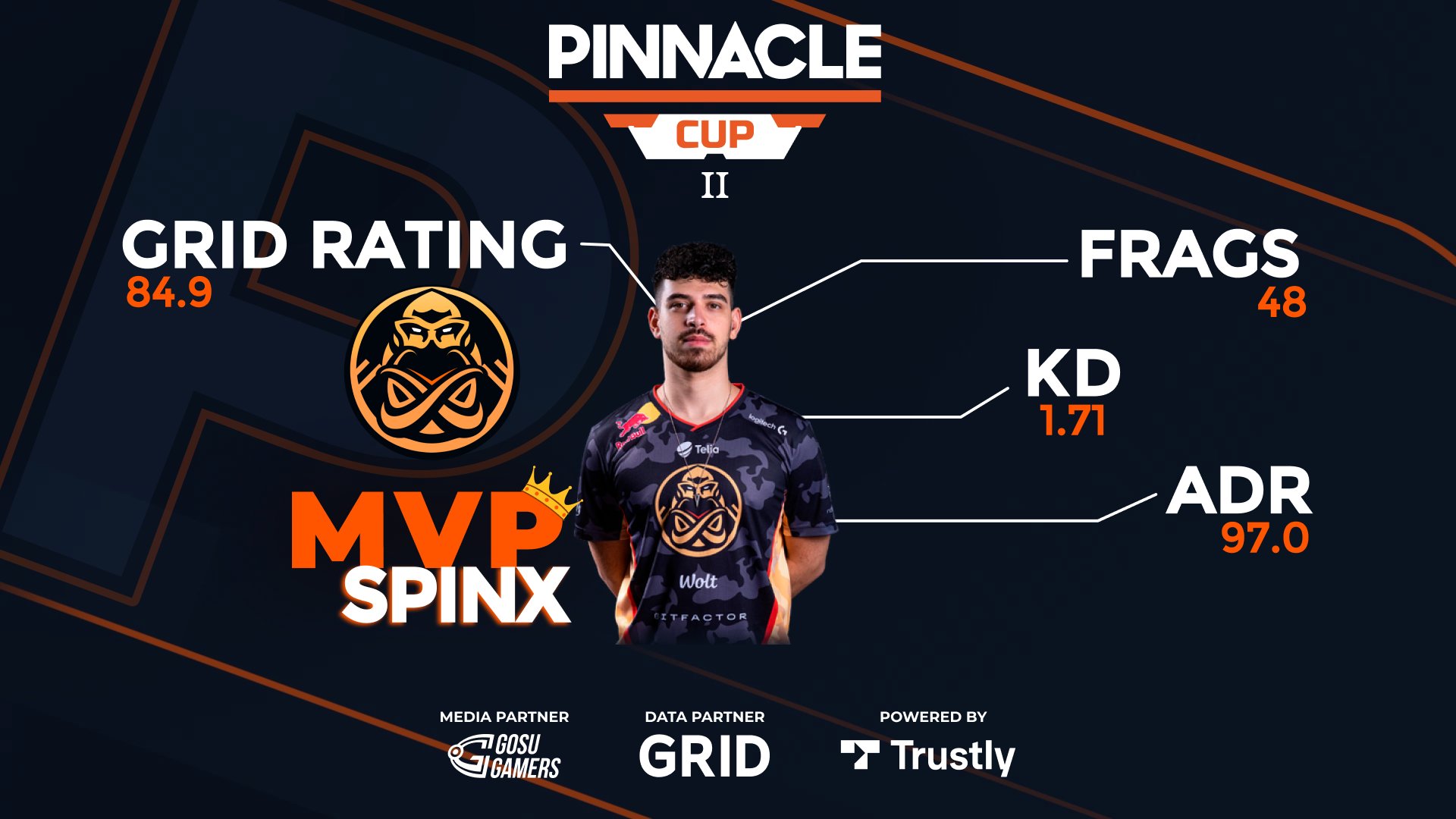 Mouz NXT 0-2 SKADE
The Bulgarian side of SKADE were able to handle the power of the new Mousesports roster as they were defeated in a 2-0 match, but it wasn't all easy-peasy for them during this game, as both of the maps played ended in 16-14 fashion both times, showing just how close the game was. Certain players had to dig deep and pull out excellent performances to keep their sides in the running. One of those was oxygen who kept himself at the top of the scoreboard by the end of the series.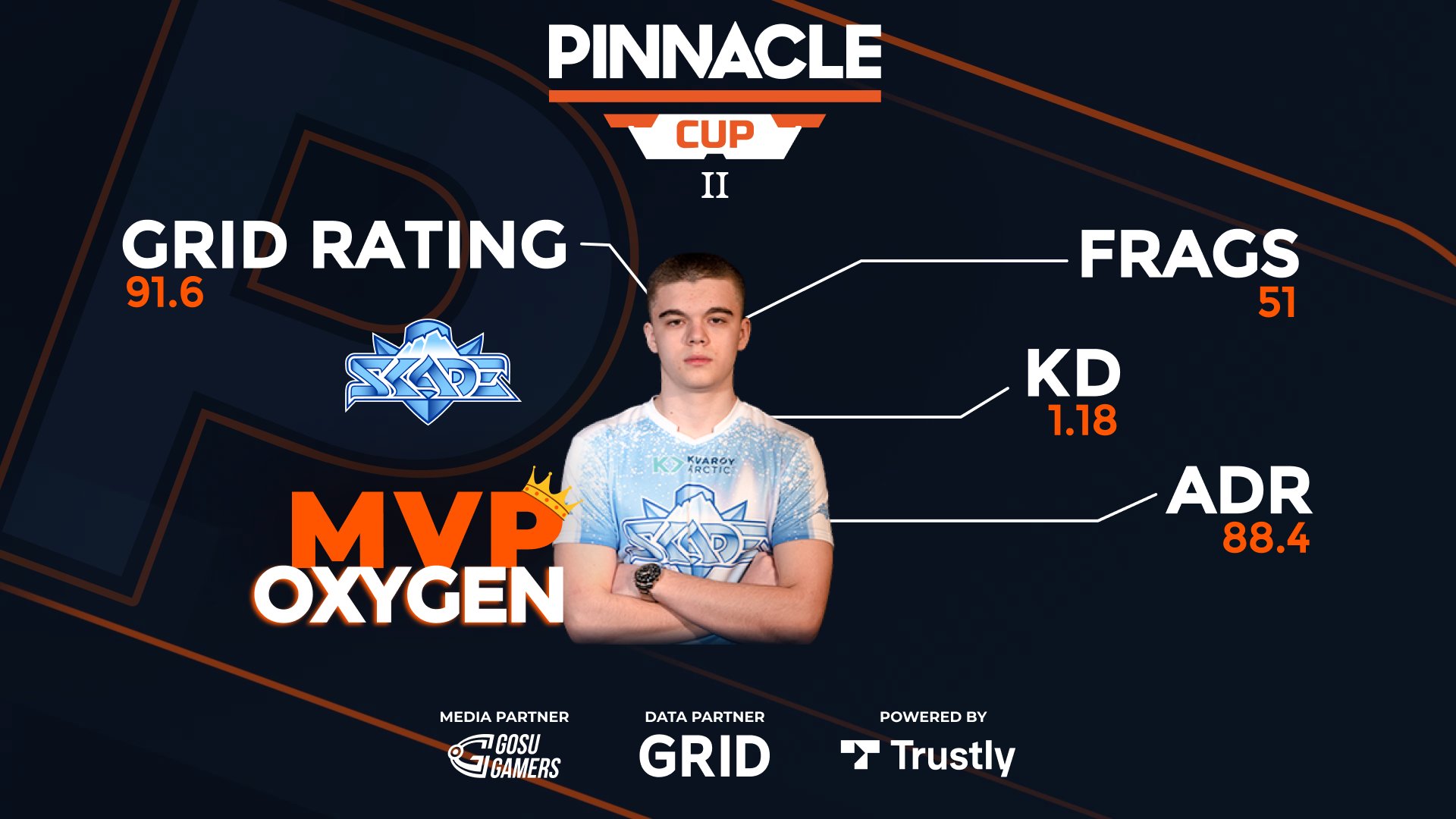 Endpoint 2-1 MIBR
This match was one of the closest that we have seen through the entire tournament so far, with Endpoint taking a 2-1 result over MIBR but not without some difficulty. The first map ended with a 16-14 for Endpoint, and moving into the second, MIBR snatched the victory with a 22-20 in overtime to send it to the third map, and what do you know? More overtime! 19-16 was the final score for Endpoint to win the series. mezii dropped an insane tally of kills, totaling 91 by the end of the match!