It's the first day of the Swiss Stage here in the Pinnacle Cup II, so let's check out the four matches that took place today and see who the winners were!
SKADE 2-1 100PG
The day started out with a very close battle between SKADE and 100PG that required three maps to crown a winner and was ultimately decided in Round 30 of the final map as SKADE snatched the 16-14 to seal the victory. It was a tough match all-round, with dennyslaw being the only player on the SKADE roster to stay positive with his KD. He claimed the MVP award after bagging himself 81 kills during the series.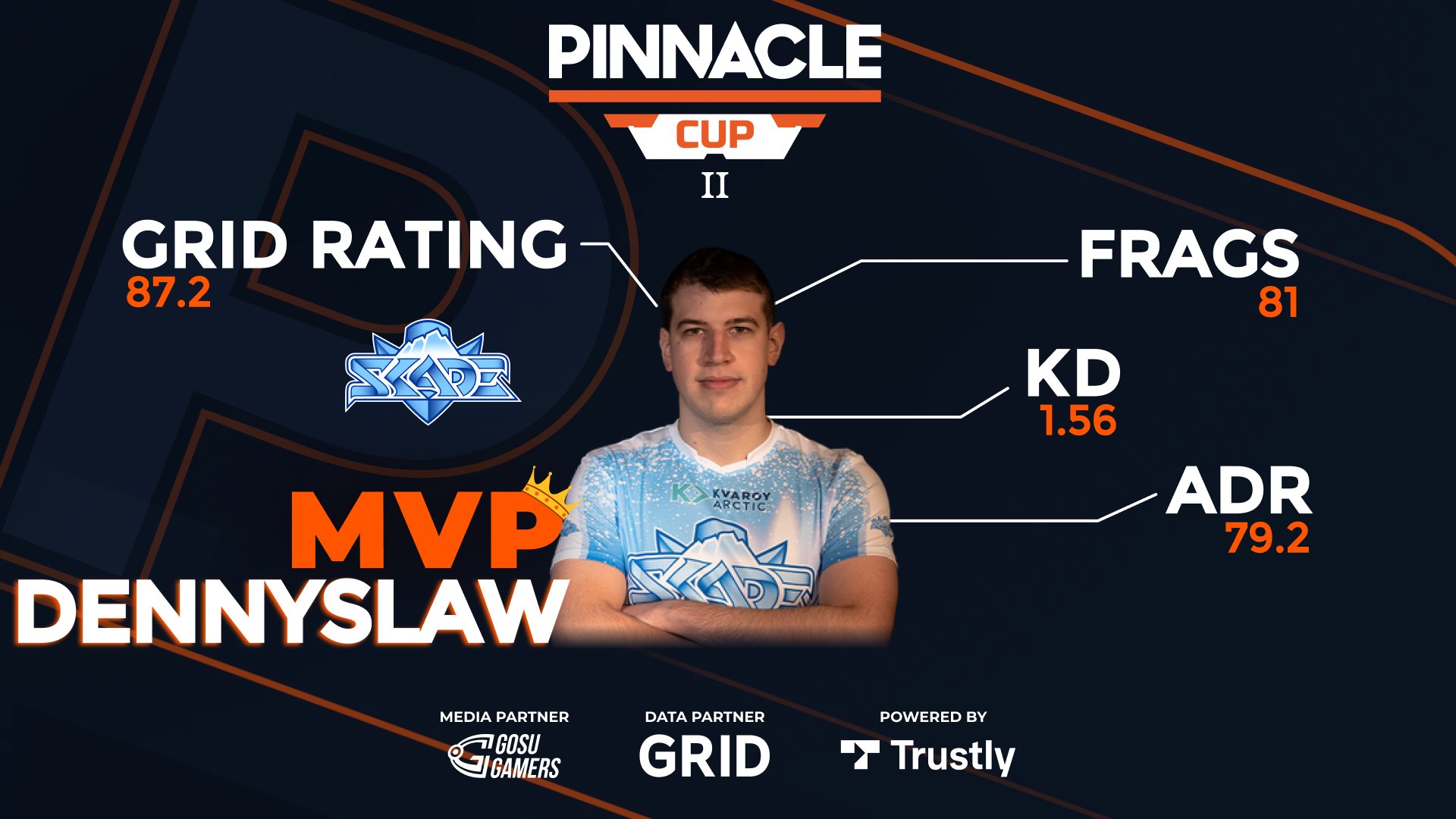 DBL PONEY 0-2 Lyngby Vikings
The next match was comparably different to the previous one, with only two maps being required here, but it didn't stop the game from being close as the final map of the series went into double overtime before the Vikings could seal the victory against the French side of DBL PONEY. They were able to dig deep in double overtime and get the win to make the game 2-0. birdfromsky led the way for his team, as he picked up a 98.9 ADR rating.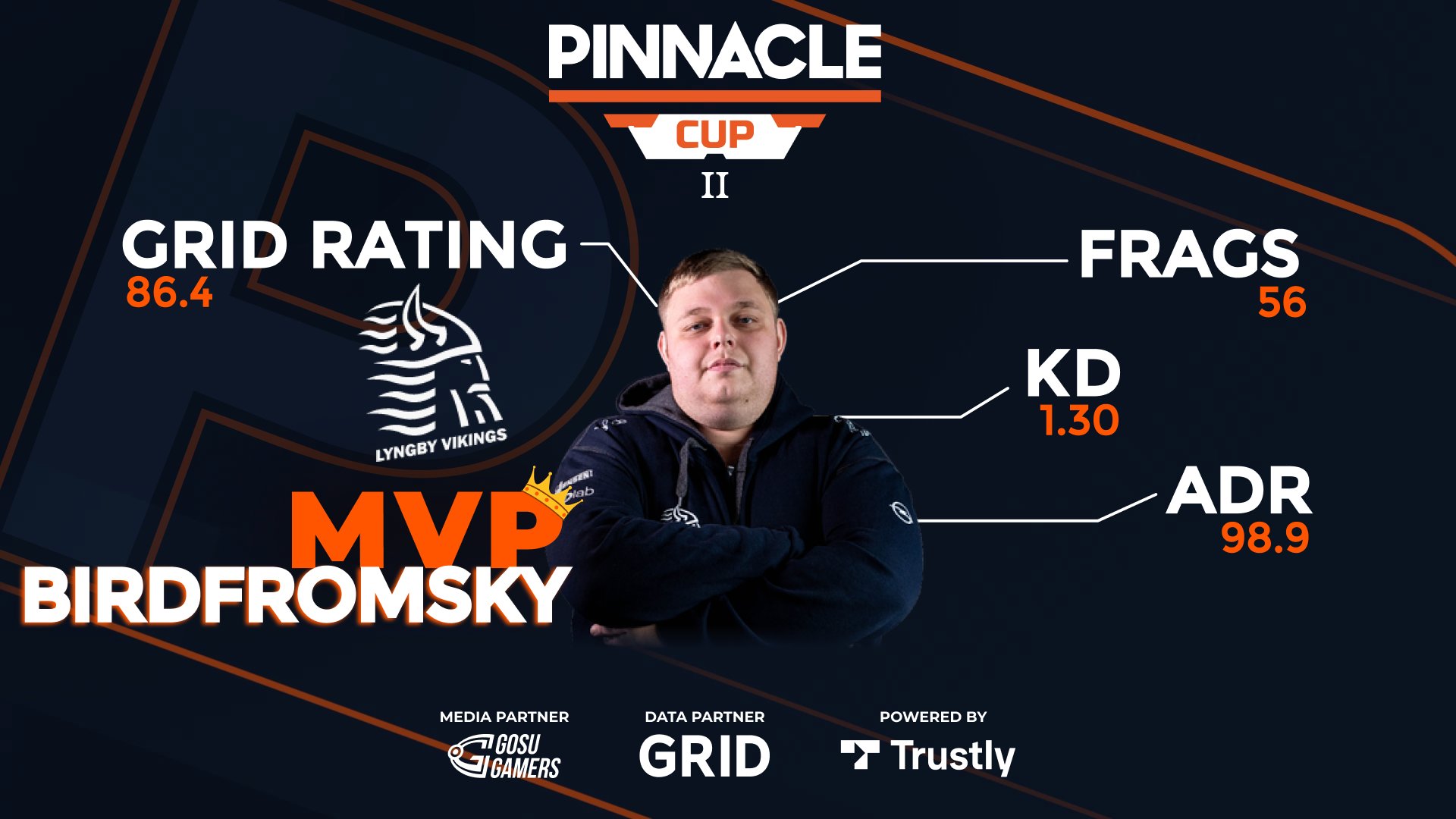 Endpoint 2-0 Copenhagen Flames
This match was probably one of the quickest of the day so far as the UK-based side of Endpoint fought against Copenhagen Flames. The game didn't last long as the Flames were only able to pick up 13 rounds across a 2-0 series for Endpoint before they sadly turned into embers. CRUC1AL was a key element in getting the result for his team, as he ended the match with an impressive 106.3 ADR.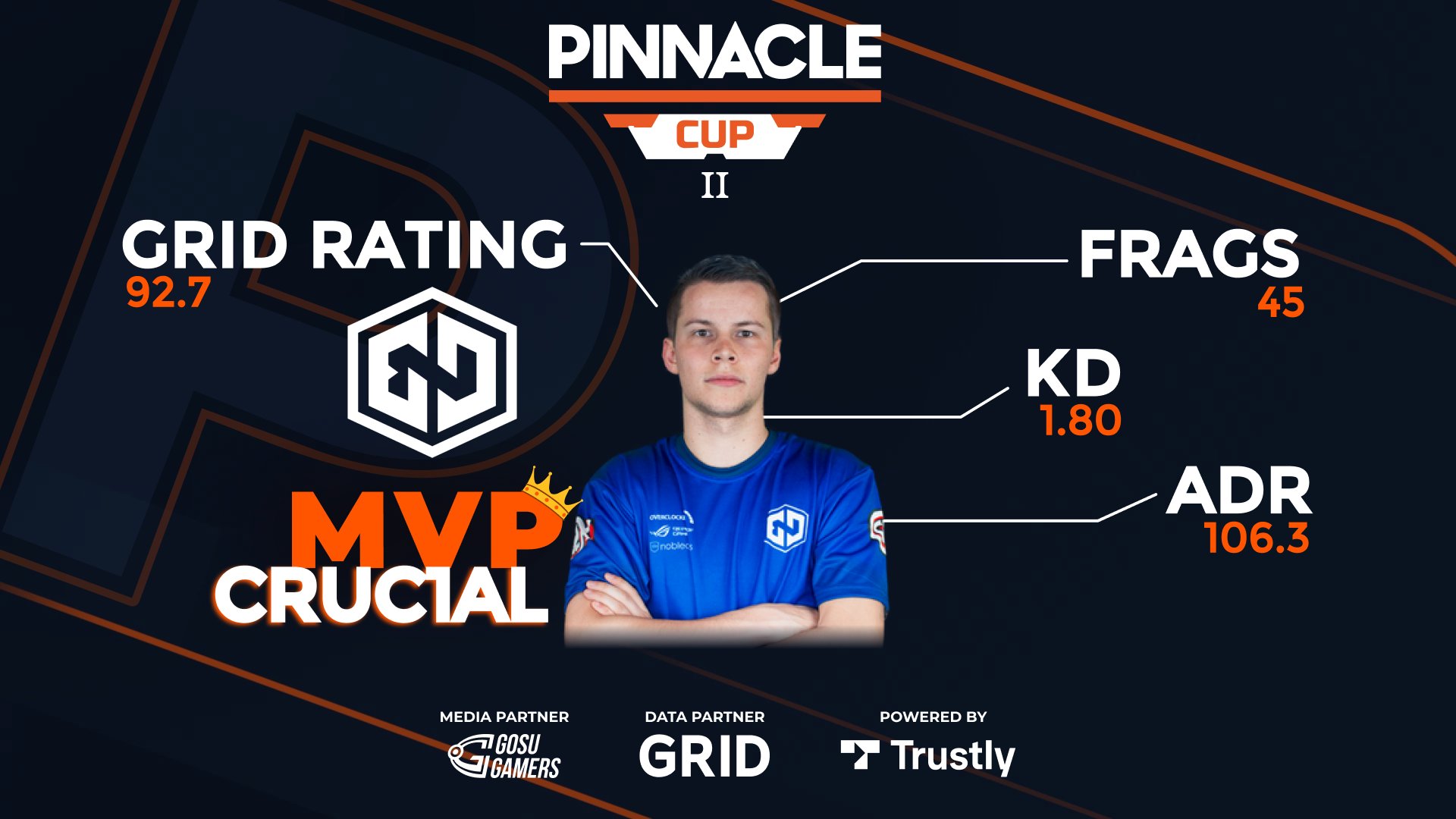 Sinners 2-0 AGO
The final match of the day saw Sinners fighting against AGO in what was quite an exciting match. Despite being a 2-0, Sinners needed double overtime in the second map before they could be crowned the winners of this series. Their recent form has been excellent, however, qualifying for ESL Pro League and hitting some great heights. This definitely played a factor in this win, as the morale looked high across the team. beastik showed his true form in this match, as he ended the series with a 1.43 KD.